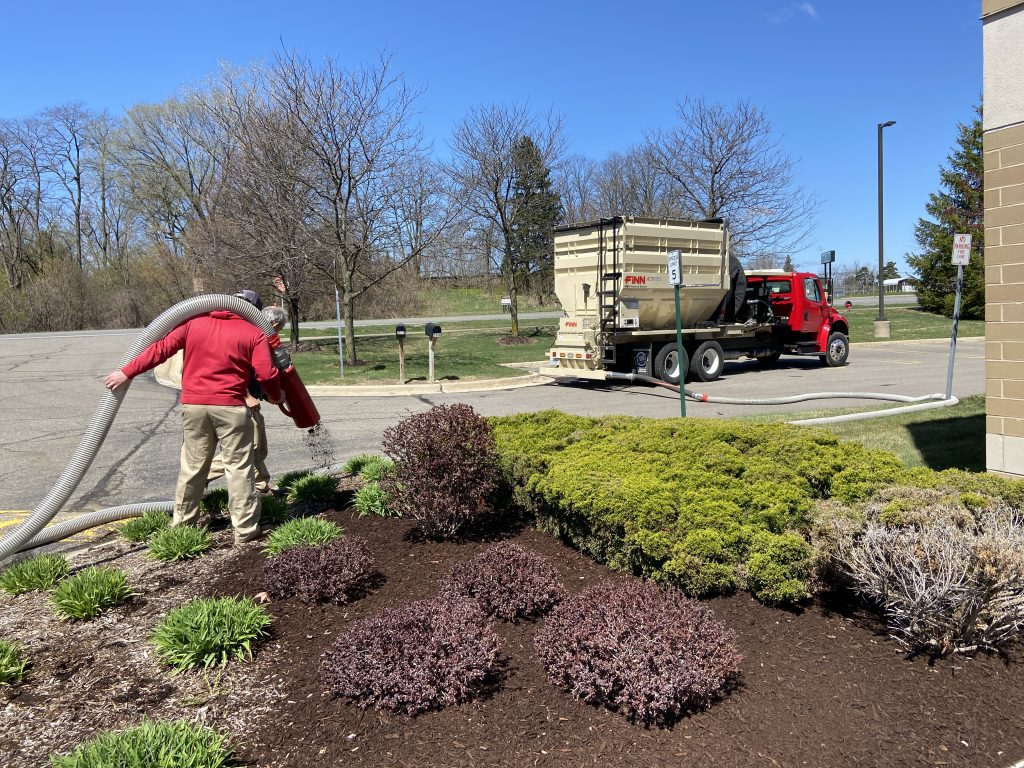 Material blowers are versatile machines capable of increasing productivity by up to 700% and reducing material costs between 20% to 40%. For small- to medium-sized landscaping companies, material blowers can lead to increased business with higher profit margins by reducing labor hours and material costs per jobs.
Not all materials blowers are the same. The size of the unit determines the type of material that can be used, and the size and location of a job site will determine the best machine size for the work. However, there is one overarching constant: Material blowers save landscaping contractors time and money.
What Is a Material Blower?
Material blowers produce high-quality results for landscaping projects, erosion control and construction-related job sites. They are designed to efficiently deliver mulch, soil, aggregates and more. They can be used for mulch installation, soil installation, green roof installation, interiorscape material application and sediment control. These versatile machines make quick work of jobs, allowing your team to do more in less time.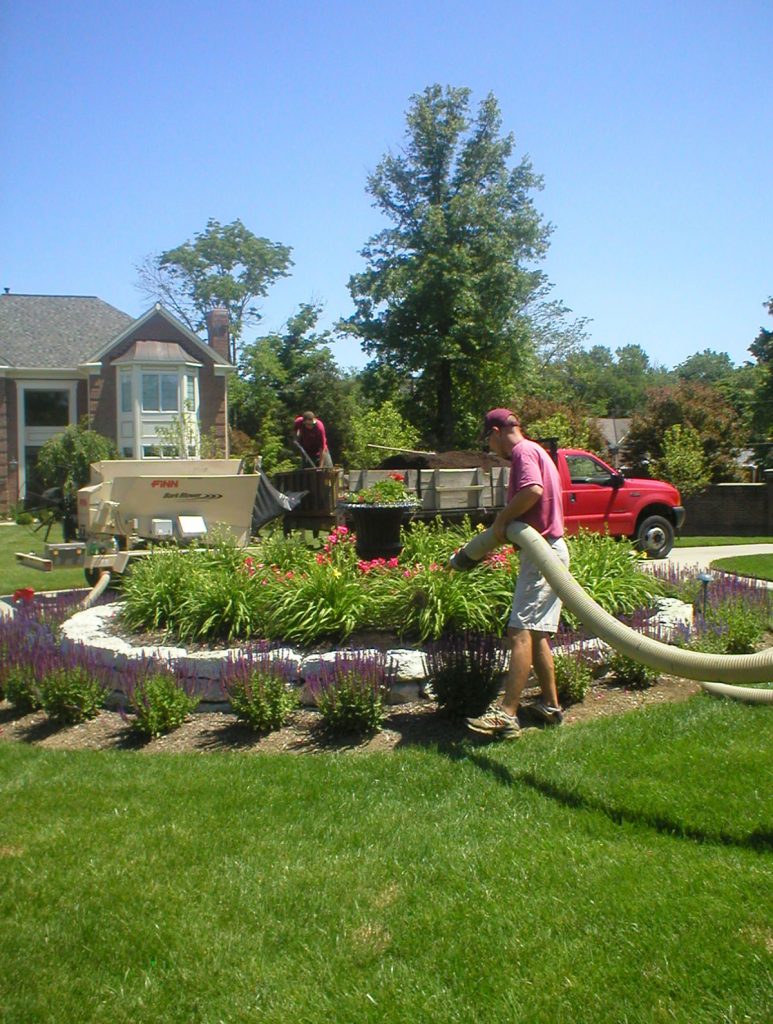 When Is the Right Time to Use a Material Blower?
Determining when to purchase or rent a material blower is largely dependent on the quantity of projects and the volume of material needed. For a small- to medium-sized landscaping contractor to offset the cost of the material blower, the company would need enough jobs or a commitment to growth.
Consider this example: A small landscaping contractor decides to rent a material blower for one month during the busy season. With a smaller unit, his company installs 500 yards of mulch in one month compared to the three months it took through manual labor. Starting out small allowed the contractor to get a feel for the machine and the potential savings. During the offseason, the contractor developed a plan to increase business during the other two months he was typically installing mulch with manual labor. He plans to rent the same material blower for two or three months next year because of increased business opportunities.
In addition, hardscape contractors may consider a material blower to provide an additional service that otherwise was subcontracted. Most hardscape structures have a mulch or stone build incorporated into the final design. With a material blower, the hardscape contractor can further develop the relationship with the customer and increase profit on each job.
What Size Material Blower Is Right for the Job?
Finn material blowers range in size from large, skid-mount-only units with an application rate of 22 cubic yards per hour to smaller, trailer-mounted units capable of applying 10 cubic yards per hour. The size of the material blower needed depends on the size of the project, location of the site and the type of material to be used.
A massive project on hillsides or in rough terrain may need a larger skid-mount-only unit on a multi-axle truck. However, a hard-to-reach job site may require a small skid-mount-only or trailer unit, even if the amount of material dictates a larger material blower. In addition, not all material blowers can handle the same materials.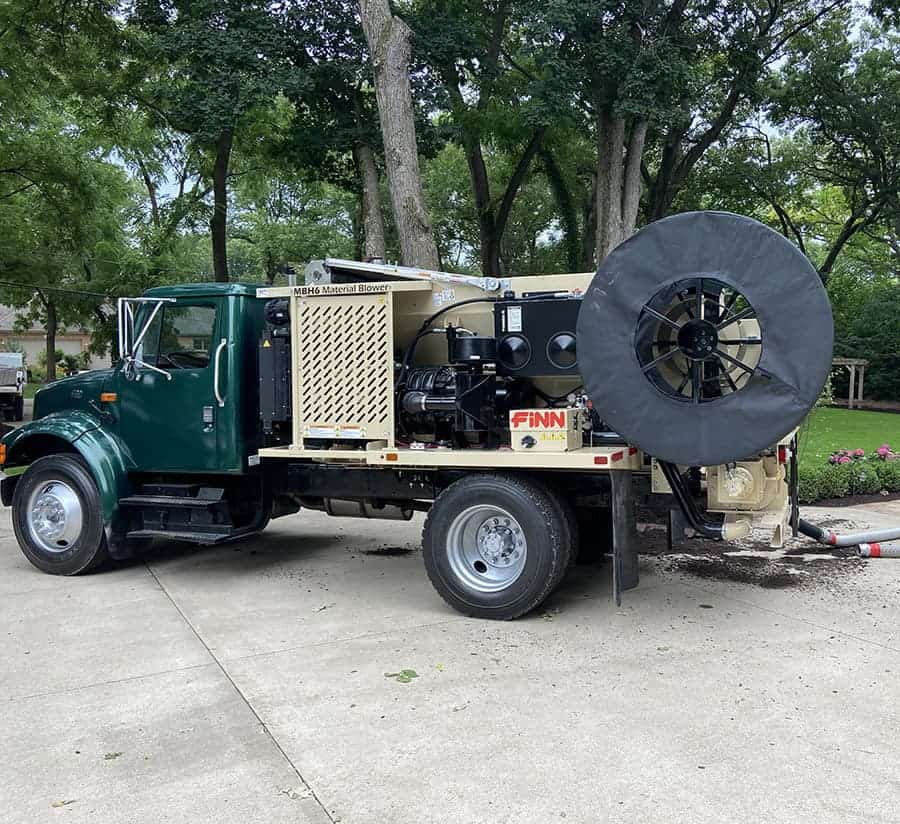 Smaller material blowers work well with lighter materials, such as wood mulch. As the size of the material blower increases, the size of the engine and blower system increases, as do the material capabilities. In addition to mulch, a mid-size material blower works well with light compost. The largest material blowers are the most versatile, with the capability of spreading soil blends, stones and mulch.
Cost Savings in Materials and Labor
FINN Corp. estimates that contractors can expect between a 20% to 40% savings in materials through the use of a material blower. The blower allows the operator to install mulch at the specified depth consistently. By-hand manual labor often results in less consistent application with many high and low spots. The low spots make customers feel "cheated' while the high spots are wasted material. Consistent application makes for happier customers and saves you money in the process.
Landscaping contractors also achieve substantial time savings with the use of a material blower. When a job site requires six workers to spread materials like mulch or stone, a material blower needs only two or three workers. And those two or three workers will complete the work faster, using less material.
Material Blowers to Save You Time and Money
FINN material blowers provide solutions for small- and medium-sized landscaping businesses to work efficiently and grow. With reduced labor and material costs, contractors can reinvest these savings back into their company. The ability to cover a larger amount of ground faster means contractors can get more jobs completed in less time. FINN has a complete lineup of material blowers to tackle any job. Take a look at our material blower page or contact your local FINN dealer, and we'll help you find Smarter Ways to Work.
Folow Finn Corporation on Social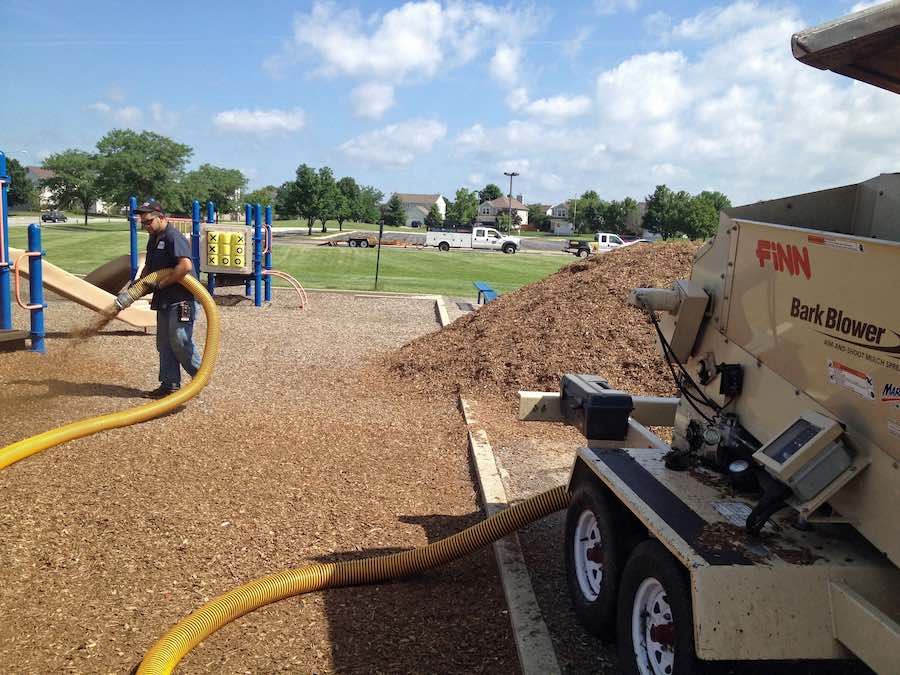 One of the best ways to enhance soil composition, prevent erosion, and improve the aesthetics of any landscaping project is to utilize bark and mulch blowing. For our purposes, bark and mulch blowing are effectively the same thing, and can generally be used interchangeably. Bark and mulch are both great choices to prevent weed growth and invasion, improve soil quality…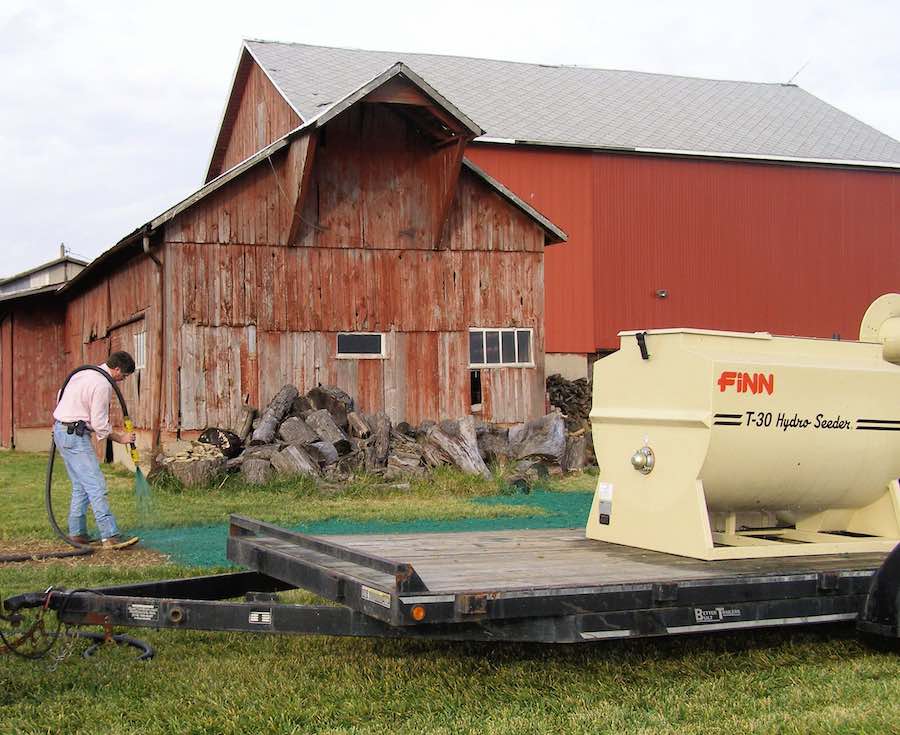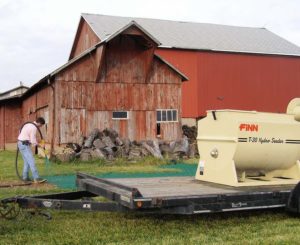 If you're starting a lawn from scratch, you've probably come across the three common methods for seeding: sod, grass seed, and hydroseed. In order to determine the best choice for your yard, you may want to ask yourself a few questions before you get started, and familiarize yourself with each of the processes so you can make the right choice…
If you're looking for a quick and effective way to seed a large area, get a lush, green, and healthy lawn, or re-establish vegetation in an area that's been disrupted by construction activities or wildfire, hydroseeding, or hydromulching as it's also commonly referred, has probably entered your radar. And it's easy to see why — hydroseeding is fast and cost…