Designed with time-tested features, the T330 HydroSeeder offers value, reliability and productivity to meet the needs of large-scale applications. The T330 features the highly efficient FINN proprietary centrifugal slurry pump with a 134hp John Deere diesel engine and an independently controlled pump system.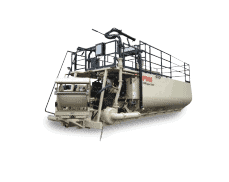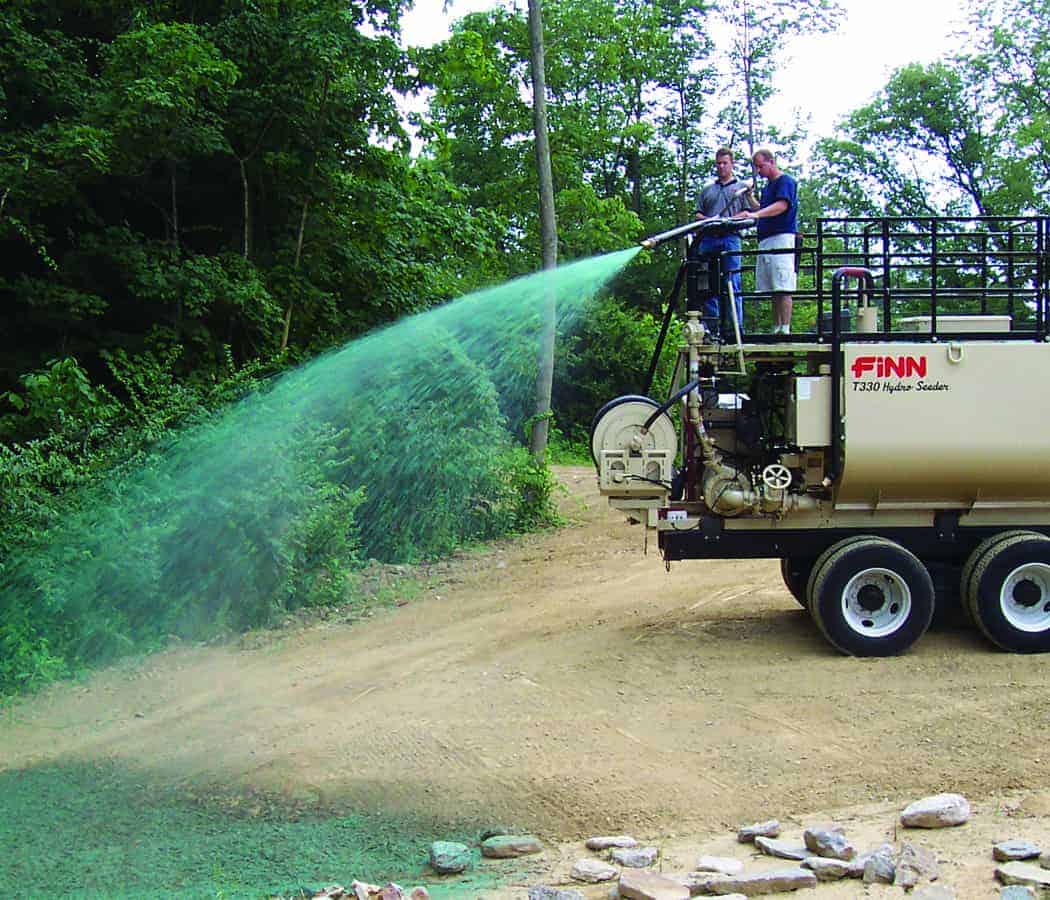 Tier IV Final
Skid Mount Only
Loads per Acre
1*
Working Weight
42,800 lbs. (19,415 kg)
Power
John Deere 4045FC04 (4.5L) Industrial Water Cooled Engine 134 hp (100 kW) Tier 4 Final Diesel
Tank Size
3,000 gallon (11,356 L) work capacity / 3,350 gallon (12,681 L) liquid capacity
Pump
5" x 2.5" (12.7cm x 6.4cm) 400 gpm @ 130 psi, 1" (2.5cm) solid clearance
Discharge Distance
Up to 230 ft. (70m) from discharge tower
HydroSeeder Disclaimers
* Based on 1500 lbs. per acre.
** Working weight includes one full load of fiber mulch and water with no stored materials on deck.
3000 gallon working capacity tank
Tier 4 Final John Deere 4045HFCO4 (4.5L), industrial water cooled, turbo diesel, 134 hp engine
Large loading hatch with pivoting stainless steel bag cutter and safety grate
Spray distance up to 230 feet from the boom
Hydraulic hose reel for easy deployment and stowage convenience
Independently controlled, reversible and variable speed hydraulically powered twin mechanical paddle agitation system
Independently controlled pump and agitator controls
Large slide-gate for ease of mulch stowage on deck