Designed for EXTREME duty, the MBX Material Blower is a versatile machine that efficiently processes a variety of landscaping materials including: bark mulch, wood chips, compost, soil amendments and other bulk materials. Effectively applying up to 22 yards of bulk mulch per hour, compared to less than 2 cubic yards per hour via hand application, the MBX is a durable performer built for high output and reliability.
The MBX is offered in a standard 10 yard capacity configuration, but can be ordered with up to (2) 6-yard capacity increase kits, allowing for three different sized machines- 10 yard (MBX10), 16 yard (MBX16) and 22 yards (MBX22). The capacity increase kits can be field installed and added as needed so the machine can grow with your business. The MBX's simplified control system, with multi-language capability and simplified interface control system, make it user-friendly and easy to operate. The new hydrostatic engine design also allows for immediate responsiveness from the remote control allowing for precise material placement and control around delicate flower beds and shrubs.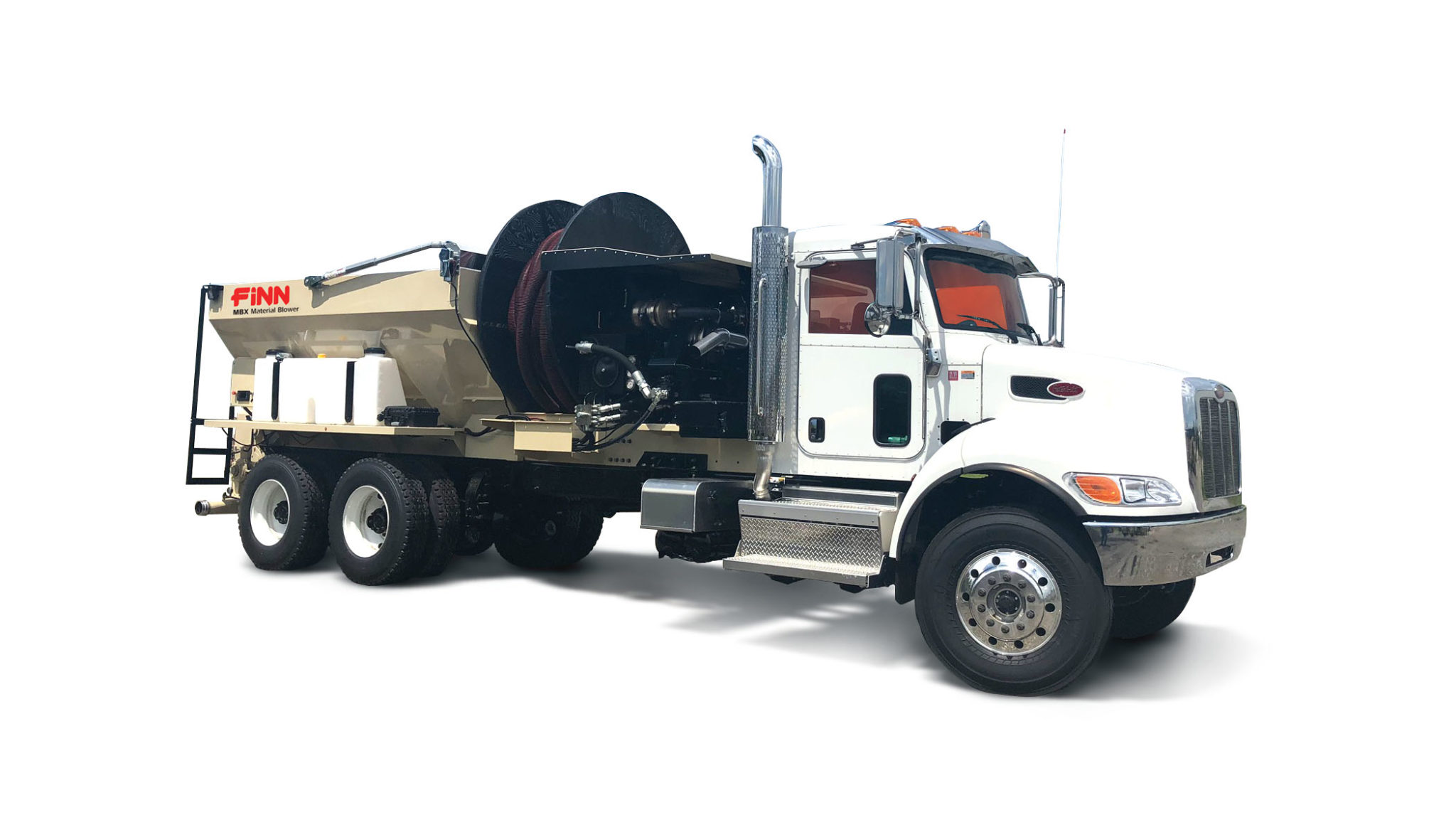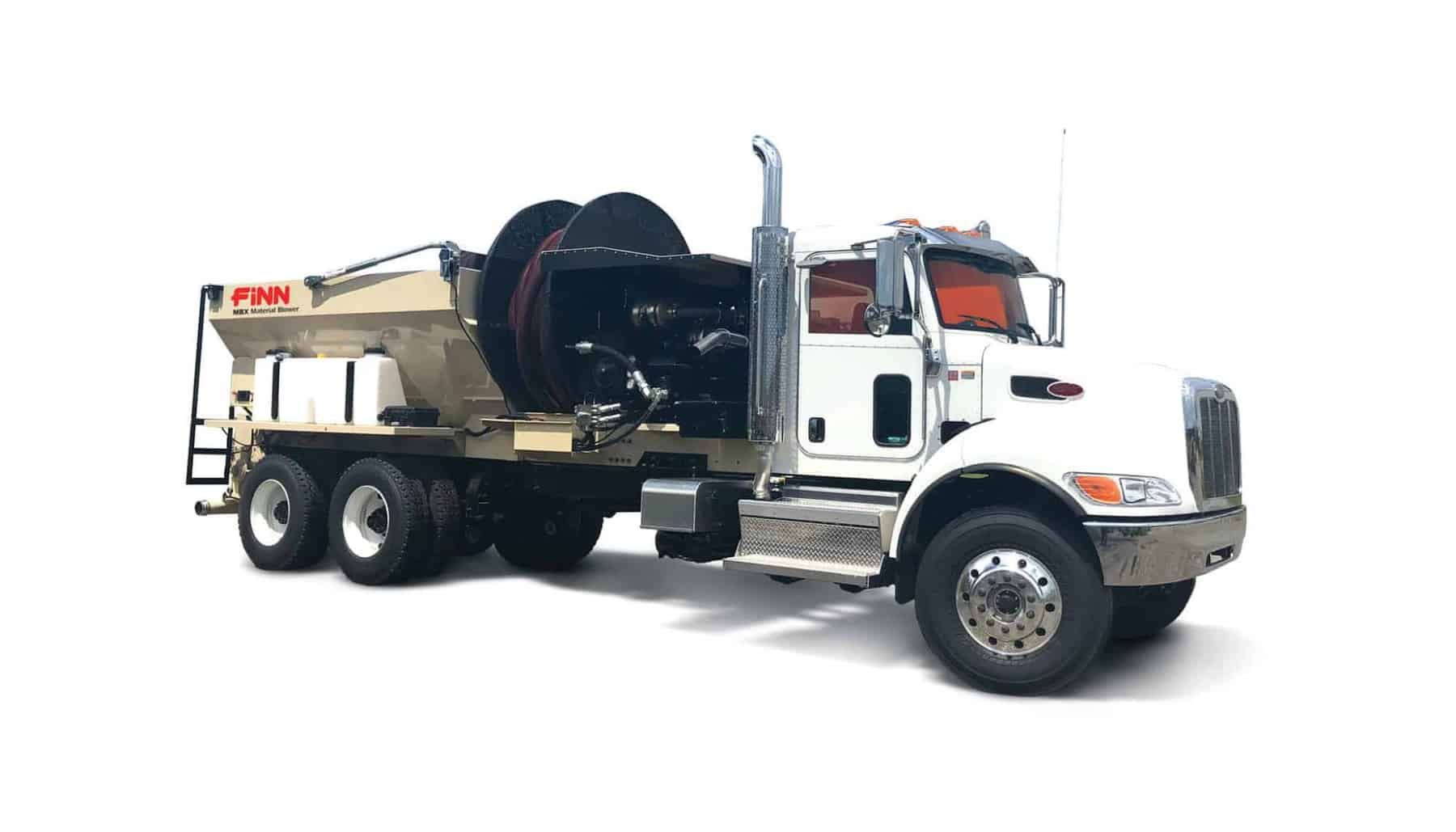 Blower
1250 CFM (35.4 CMM) @ 14 psi (96.5 kPa)
Working Weight
33,592 lbs. (15,237 kg)
Power
John Deere 4045HFC04 Tier 4 Final Diesel, 134 HP (100kW), industrial water cooled diesel engine. Vibration Isolated. Control panel with multi-language digital information display.
Capacity
22 cubic yd. (16.8m3 )
Front mounted engine with an open design for enhanced maintenance access
Simplified blower piping to increase blower air flow efficiency
Improved floor chain tensioning system with integrated tension gage
Convenient hydraulically powered hose reel, with integrated powered reel "IN" and "OUT" Functionality
Electric tarp standard to help meet DOT laws for load coverage
Standard hose hookup water injection system with optional 75 gallon on-board water tank for dust suppression in particularly dry conditions or with particularly dry materials
Radio remote powered by rechargeable battery packs, with dials to control blower speed and floor speed as well as hose reel "IN" & "OUT" Control
Blower speed is independent from the engine speed
Centralized lubrication points for increased serviceability
Optional Work light package to increase visibility around the unit
Optional Belt floor to replace standard chain floor
Optional seed injection system for seeding applications