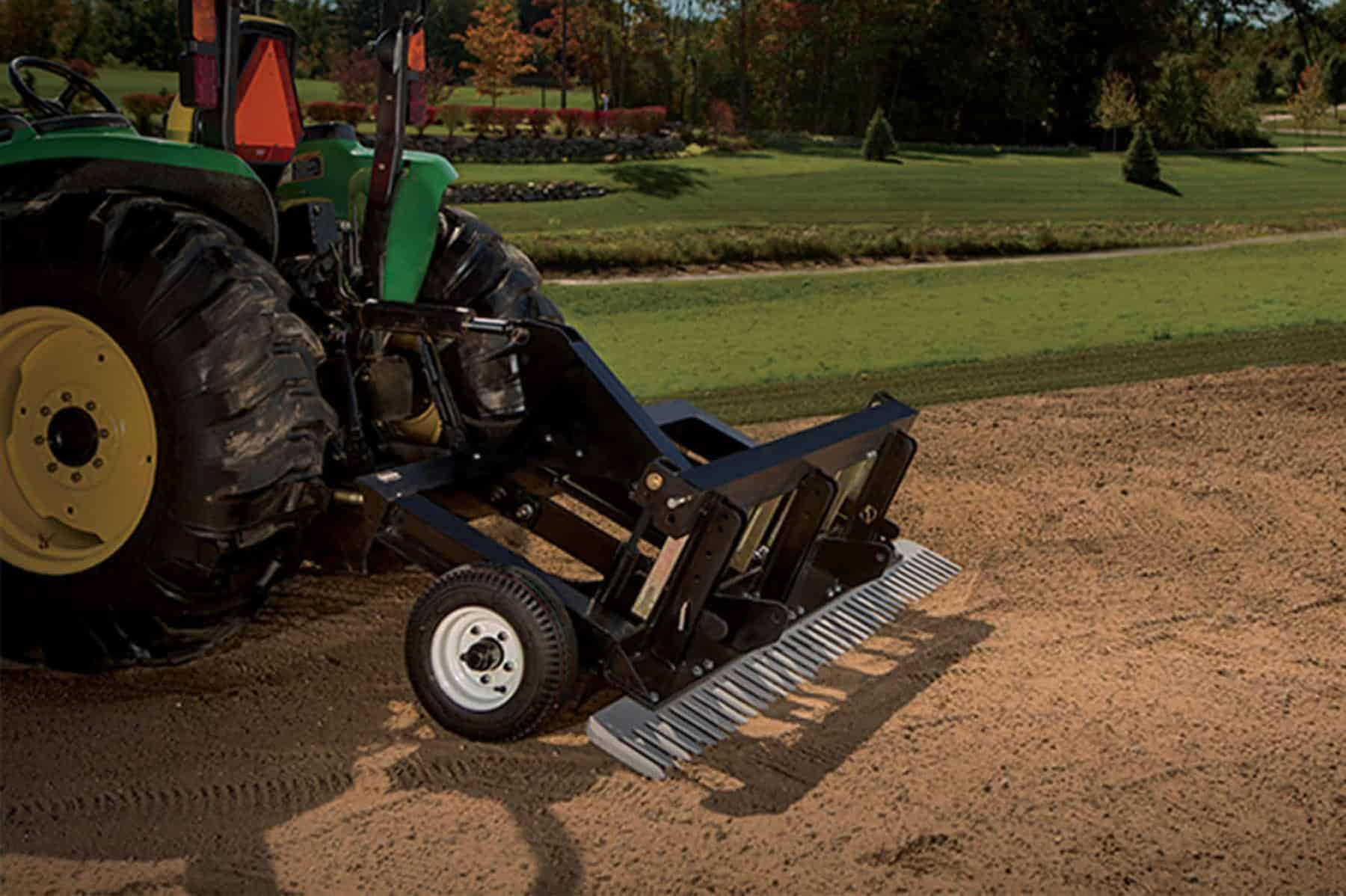 Because well-prepared and level soil is such a helpful step in the hydroseeding process, finding the right ground leveling attachment for your site can often make the difference between a somewhat easy project, or some headaches and wasted time.
For many ground leveling and landscaping projects, a tractor attachment, or variation of a tractor attachment, will level soil efficiently and effectively.
Many of these ground leveling tools also do double duty, and can be used to clear debris and grade roads or driveways. The best tractor attachment for leveling soil, however, depends on a variety of factors, since each type has its own strengths for ground leveling and preparation.
Key Things to Consider for Ground Leveling Attachments
Some key things to consider when choosing an attachment for leveling soil include the hardness of the ground to be worked, and the terrain being leveled. Hydraulic scarifiers are better suited for hard ground and can break up hard-packed soil more easily than manual scarifiers. Attachments with gauge wheels are able to grade a consistent depth, preventing gouging, and are great for bumpy terrain.
Additionally, keep in mind the construction of the attachments – the leveling edges wear out over time and ease of replacement matters. Bolted or pinned-on edges like those Finn uses makes replacement of worn out parts much easier than edges that have been welded on.
Finn Tractor Attachments
Tractor attachments from Finn are great for projects where large areas need to be quickly cleared or de-compacted. These are durable, powerful attachments that prepare soil up to 6" deep while clearing debris and leveling soil consistently. Our GT Series tractor attachments are among the best ground leveling attachments for clearing out large debris and vegetation, as well as doing finer edge work.
The key difference between the two tractor attachments offered are hydraulics — our standard GT Series does not include them, while the GT Pro series does. You'll generally find many ground leveling tractor attachments available in these options, because each has its advantages.
Hydraulic tractor attachments are convenient and easy to operate. Adjusting the height and depth on hydraulic tractor attachments can be a quick process, so they can make a great choice for a project that requires leveling soil of varying degrees of compactness.
Finn Skid Steer Attachments
Ground leveling attachments for skid steers are land leveler accessories that help you to break up compact ground to prepare the ground for hydroseeding or other landscaping activities. The Finn skid steer attachment digs up to six inches deep, clearing and de-compacting large areas of soil quickly. 
Our Finn skid steer attachments offer essentially the same functionality as our tractor attachments, and are available in hydraulic/non-hydraulic versions. These attachments include bolted or pinned-on edges, rather than welded edges, making it easier to maintain and replace when the time comes. 
Finn Mini Skid Steer Attachments
Mini skid steer attachments from Finn are the most compact ground leveling attachments available. Their smaller size typically makes them well suited for tighter or more complex spaces, small to medium sized jobs, and jobs requiring higher levels of precision. Our attachments for mini skids can decompact soil to a depth of 5 inches.
Finn mini skid steer attachments are available in two models: standard and pro. Our GM Pro Series includes a leveling rake and gauge wheels for additional speed and consistency.
Ground preparation machines and tools to level soil can help just about any hydroseeding job move more quickly and successfully. As a result, it's usually worth taking the time to investigate whether you have the right tool for the job. To learn more about why ground preparation is important, or the best tractor attachments for leveling soil, contact your local Finn Dealer today.
Folow Finn Corporation on Social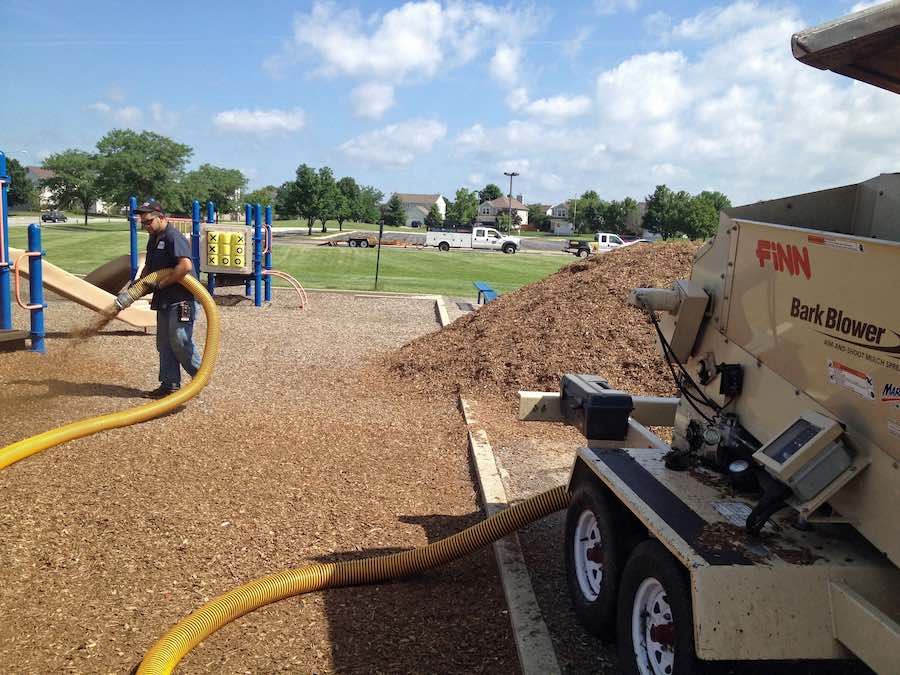 One of the best ways to enhance soil composition, prevent erosion, and improve the aesthetics of any landscaping project is to utilize bark and mulch blowing. For our purposes, bark and mulch blowing are effectively the same thing, and can generally be used interchangeably. Bark and mulch are both great choices to prevent weed growth and invasion, improve soil quality…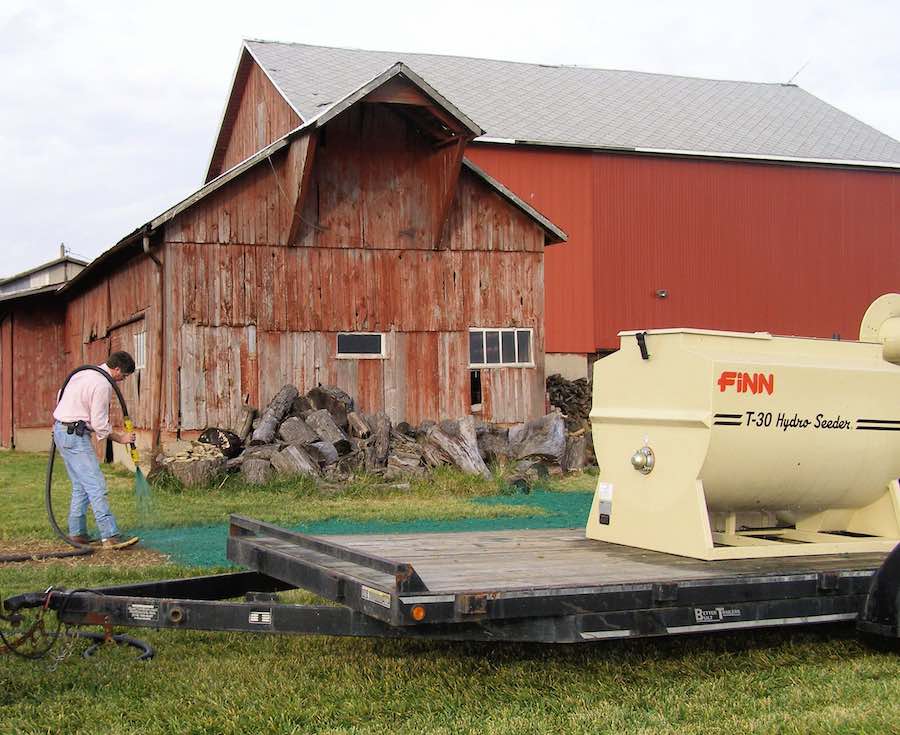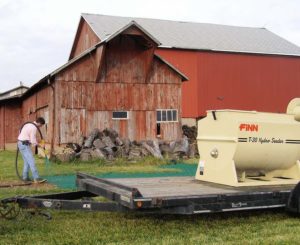 If you're starting a lawn from scratch, you've probably come across the three common methods for seeding: sod, grass seed, and hydroseed. In order to determine the best choice for your yard, you may want to ask yourself a few questions before you get started, and familiarize yourself with each of the processes so you can make the right choice…
If you're looking for a quick and effective way to seed a large area, get a lush, green, and healthy lawn, or re-establish vegetation in an area that's been disrupted by construction activities or wildfire, hydroseeding, or hydromulching as it's also commonly referred, has probably entered your radar. And it's easy to see why — hydroseeding is fast and cost…